Last night my husband and I had a wickedly awesome date! We went to see Wicked! It is being performed in Hollywood at the Pantages Theater until January. We've never seen a play, not a real play. We've seen the Missoula Children's Theater plays as they came through our town and starred our children, and we've seen Shakespeare in the Park plays... but a "real" play... we've been deprived.
It was so amazing! I can't even describe how wonderful it was. Beyond words! Everything about it was spectacular. The dialog, the special effects, the music and voices, the dancing, the costumes and sets, everything! The storyline veered from the book a bit, but it was mostly the same and had the same effect as far as telling the story from the Wicked Witch's point of view. I loved the book, so of course I totally loved the musical performance!!!
The actors were fantastic. One of my husband's dream girls was in the play: Jo Anne Worley. She played Madame Morrible. She must be in her 70s by now. She was a regular on
Laugh In
(remember that from the late 60s ~ early 70s?) He was thrilled to see her in action and we even saw her after the performance as she came out of the back of the theater. She was right there, up close and real! Hubby was thrilled!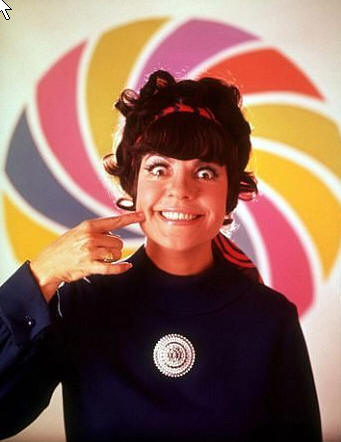 My husband bought tickets for some great seats. They were $100 each, but wow we had great seats. Only people who had better seats were the season ticket holders. And I didn't want the very front row anyway, I'm sure I would get a crick in my neck being that close up. So, the seats were definitely the best! This date was my early birthday gift, and wow what a present!
The Pantages Theater in Hollywood is really beautiful inside. Can't say the same for the streets of Hollywood. It was pretty hot out. But, by the time we got there it was cooling off. Before we went inside the theater we went for a short walk on the stars. That was kind of fun. The "Walk of Fame" is pretty neat to see, but... We had to dodge tourists and freaks, otherwise it was a nice stroll. We looked in the shop windows at bongs and other interesting bizarre things, noted the Hollywood homeless, and it wasn't long before we were both feeling really creeped out.
Before we went to Hollywood we had dinner. It was 102 degrees then. Blech! But of course, we didn't eat dinner on the sidewalk or anything; we ate at
On The Border
. Yummy Mexican food! Had
Tums
for desert. I put them in my purse and ate them like popcorn in a movie theater. It was worth the deliciousness though.
In the theater, I had to use the Ladies' Room. I'm 34 weeks pregnant and my bladder is squished and takes a lot of kicks and jabs. So, the Ladies' Room was very important to visit at every given opportunity! My first trip was uneventful. I stood in a long line but it moved along well. There is one restroom in the whole theater for all those people! And it only had 8 stalls. yikes! Good thing there was an attendant in there keeping people moving right along.
Next trip to the Ladies' Room was during intermission. Since we had great seats near the front, that put me at the end of the mile long restroom line. An attendant came up to me and said "Come with me". Crap! I have to go! What'd I do now? Oh no!!! Naw... the attendant took me to a different restroom hidden down another hall and around a corner... the handicapped restroom. Awesome! only three people in line! Score! That was sweet!
The two old ladies with canes and the one young woman on crutches let me go right to the front of that little line. Wasn't that nice! They said "oh, you are pregnant, you better go first!" I gotta say, the people attending the play were some of the nicest I've met! My big belly got me a special pass to use the secret handicap restroom and a front of the line pass to that! Good Baby!!!
Speaking of the belly.... I had a hard time finding something to wear over this huge protuberance. Back in June, I went a little nuts shopping for our vacation and bought plenty of dresses to get me through the summer. Or... so I thought.
So I got out three dresses.... hmm... which one do I wanna wear? Little did I know that the decision wasn't mine to make.
I put on my all black dress, it has a velvet sash and it looks nice. I struggled, but I got it on! No way was I gonna get it zipped and I couldn't sit. After wrestling to get out of it, that dress was eliminated from my choices. Felt like Houdini trying to escape the impossible underwater chained up box, dang thing trapped me!
That's ok, I really kinda decided that I was gonna wear the yellow flowery dress anyway. I like that one, it swishes and sways and its a pretty happy color, sleeveless, very nice. Oh my stars, it's tight! How the helk do you outgrow maternity clothes!!! It's a maternity dress and it has a lot of flair so who would think a person could get too big for that. Even though I had more room in it than the black dress, it was just tight enough on the sides that it wasn't comfy. Rats! I used my newly discovered dress wrestling moves to get out of it and moved on to my last choice.
No, not the white dress. I outgrew it a couple of weeks ago. And no, not the plum colored dress cuz it was laying in a wad in the bottom of the dirty laundry basket.
Me and my belly faced that last dress...I put on the black and white. Size Large maternity. It's gotta fit! I prayed that I could sit, it would go over me smoothly, and I wouldn't have to resort to a crying fit. It went on nice, still flows over my belly, and omg, it felt great! Fabric feels good too!
How sad is that? I didn't get to choose what to wear, it came down to the process of elimination. And the belly had the only vote.
After all the dress wrestling, Ladies' Room visits and waddling over the stars in Hollywood, it was a fantastic date with my husband! We had a great time together in addition to the good meal and wonderful entertainment! My husband even said we should go again and take the teens! I know they would love it!